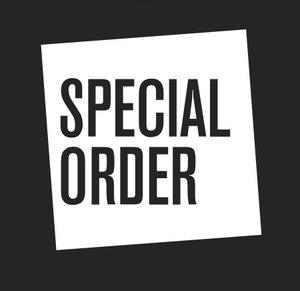 Special Order Item
Please select the appropriate amount from the dropdown menu to place a deposit. 
 **IMPORTANT** Be sure to indicate what fish the deposit is for in the order notes section during checkout
Special Order Terms
 All orders are subject to availability and require a 50% deposit prior to fish being brought in.
 If the fish isn't sent to us from our supplier or if we are not able to provide the fish to you for any reason, the deposit will be refunded.
 If the client changes their mind and no longer wants the fish for any reason, the deposit will be forfeited.
 Please expect 5-6 weeks for delivery. This includes transit time and quarantining.
 Contact Us with any questions before ordering.